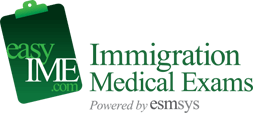 Find Immigration Lawyer
This user-friendly free service streamlines the process for you as an Immigrant
to seek advice from an efficient Immigration Attorney or Law Organizations on various issues near your zip code.

Seek Immigration Lawyer for any kind of immigration, Green Card or Citizenship related matters, such as :

Welcome to easyIME!
What We Do to Make Our Clients Happy
easyIME is the one-stop-solution for Immigrants looking to get in touch with Immigration Professionals.
This user-friendly free service for immigrants' schedules them with USCIS authorized Civil Surgeons for their immigration medical exam and with authorized Immigration Lawyers for their immigration needs, right near their zip code. easyIME's trained and motivated staff redefines the immigration industry's standards through excellent support that meets all our client's immediate needs.
For Immigration Professionals, easyIME is a marketplace for Immigration Services. Simply get in touch with us to know how easyIME can network you and help you grow your practice.
ENTER

ZIP CODE
and Claim Your Listing!!!
Make the Immigration Medical Exam
process for your applicants easier.

Applying for Family ?
An easy way to apply for family members!

Check Vaccinations Required!
Enter your age – get a list of vaccinations
needed for the exam!

You are please refer to the list of vaccines needed below: (as per CDC norms)

You are please refer to the list of vaccines needed below: (as per CDC norms)
DTP/DTaP/DT

IPV

Rotavirus

Hib

Hepatitis B

Pneumococcal

Influenza (annually each flu season)

Abbrevations:
DTP - Diphtheria and tetanus toxoids and pertussis vaccine
DTaP - Diphtheria and tetanus toxoids and acellular pertussis vaccine
DT - Diphtheria and tetanus toxoids
Hib - Haemophilus influenzae type b conjugate vaccine

You are please refer to the list of vaccines needed below: (as per CDC norms)
DTP/DTaP/DT

IPV

MMR

Hib

Hepatitis A

Hepatitis B

Varicella

Pneumococcal

Influenza (annually each flu season)

Abbrevations:
DTP - Diphtheria and tetanus toxoids and pertussis vaccine
DTaP - Diphtheria and tetanus toxoids and acellular pertussis vaccine
DT - Diphtheria and tetanus toxoids
MMR - Measles, mumps, and rubella vaccine
Hib - Haemophilus influenzae type b conjugate vaccine

You are please refer to the list of vaccines needed below: (as per CDC norms)


IPV

MMR

Hepatitis B

Varicella

Influenza (annually each flu season)

Abbrevations:
Td - Tetanus and diphtheria toxoids
Tdap - Tetanus and diphtheria toxoids and acellular pertussis vaccine
MMR - Measles, mumps, and rubella vaccine

You are please refer to the list of vaccines needed below: (as per CDC norms)
Tdap

IPV

MMR

Meningococcal (MCV4)

Varicella

Influenza (annually each flu season)

Abbrevations:
Tdap - Tetanus and diphtheria toxoids and acellular pertussis vaccine
MMR - Measles, mumps, and rubella vaccine

You are please refer to the list of vaccines needed below: (as per CDC norms)
Tdap

MMR

Hepatitis B
Meningococcal (MCV4)

Varicella

Influenza (annually each flu season)

Abbrevations:
Tdap - Tetanus and diphtheria toxoids and acellular pertussis vaccine
MMR - Measles, mumps, and rubella vaccine

You are please refer to the list of vaccines needed below: (as per CDC norms)
Td

Varicella

Pneumococcal (for PPV)

Influenza (annually each flu season)

Abbrevations:
Td - Tetanus and diphtheria toxoids
"we have gone through the immigration med exam for three other people in our family. this was by far the easiest, most pleasurable experience.

"

- Salazar Juan Anderson
"it was accurate and fast. recommendable and ready for referrals to my acquaintances and friends.

"

- indaco heredia alexandra Brooklyn
"great service spanish spoken, best prices on the town, fast polite employees, was a nice experience.

"

- ROMERO SANDRA Jacksonville
"website is very helpful and at point of visit doctors, nurses, customercare were excellent! website gives closest options around u and respond in time. would definitely recommend to everyone.

"

- agboola joy Chicago
"i appreciated the immediate response so i was able to get my examination done in a timely manner resulting in a speedy green card application approval.

"

- Roosen Gert Westminster

We Speak
- English - Hindi
- Spanish - Tagalog
- Gujarati